Dining
Reservation compulsory when booking.
Passionate about cooking, Evelyne will concoct regional and original dishes for guests, which will also be the occasion to savour Jura wines: Crémant, Trousseau, Poulsard, Macvin, yellow wine…
Very committed to the development of quality food while being conscious of food miles, we place great emphasis on using local, organic products, or produced using sustainable farming techniques.
The menus are composed according to the season.
Do not hesitate to specify if you have particular dietary needs. We will endeavour to adapt our recipes accordingly.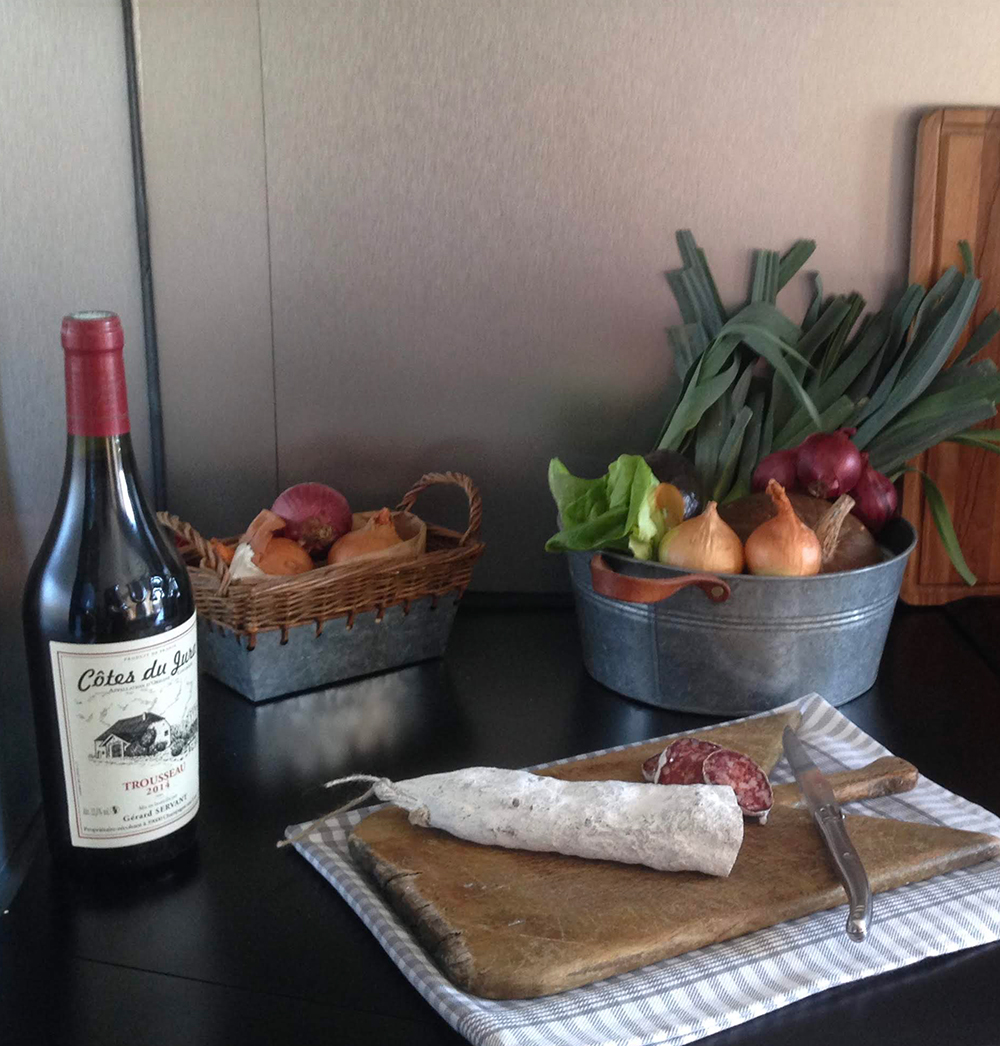 Regional apéritif
Menu: €30 per person
Menu:
Example of menus:
Wine Tasting Formula
For the connoisseurs of good wine, we propose a wine tasting formula.
Jean-Pierre will help you discover a selection of wines from the Franche-Comté region accompanied with a selection of charcuterie and cheeses.
Charcuterie and Cheeses:
Smoked charcuterie
Morteau sausafe
Terrines
Comté cheese
Morbier cheese
Tomme cheese
Mont d'or cheese
etc.
Charge of Wine Tasting: €40 per person
Wines of the Franche-Comté region:
This denomination covers most of the Franche-Comté wines produced in the Départements of the Jura, Doubs and Territoire de Belfort.
There are five traditional grape varieties in the region: Chardonnay, Savagnin, Trousseau, Poulsard and Pinot Noir.
The Table d'Hôtes in photos: